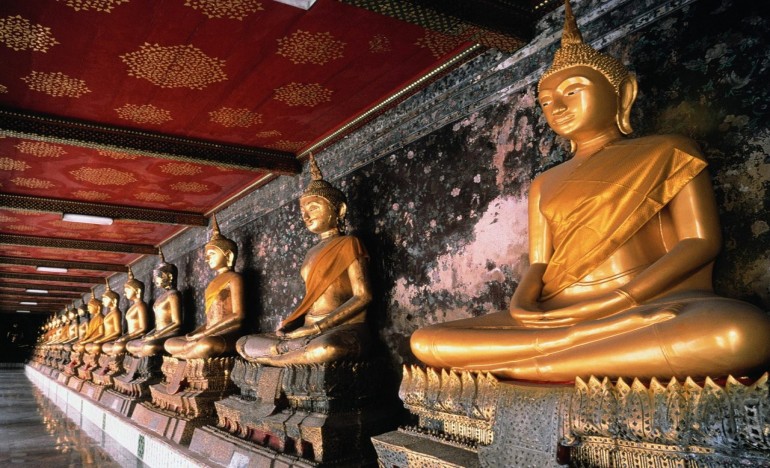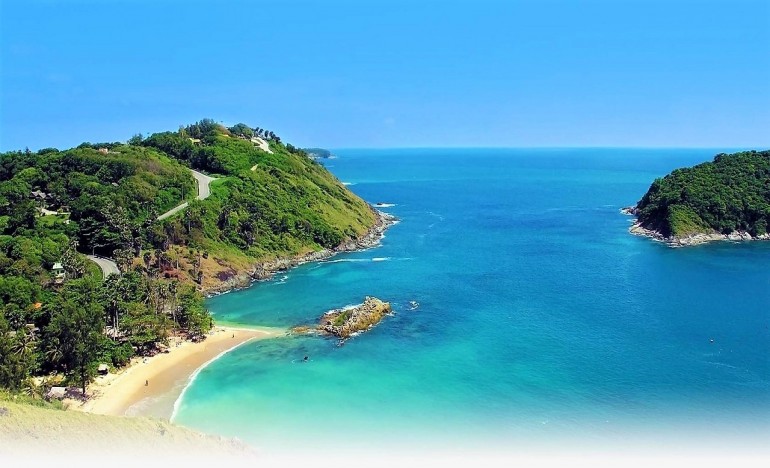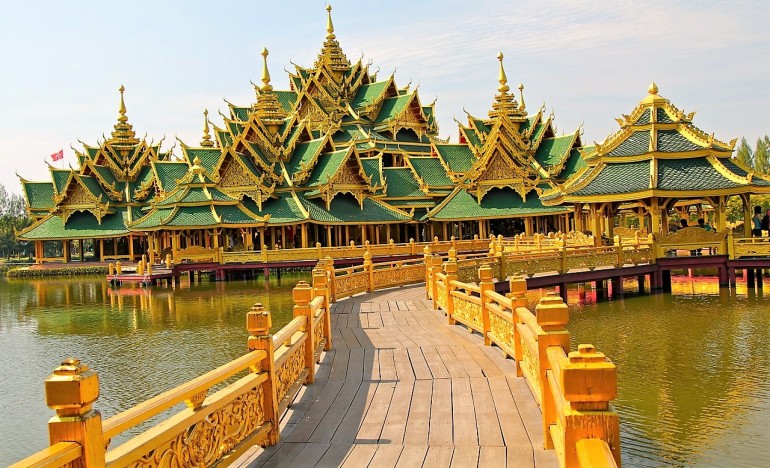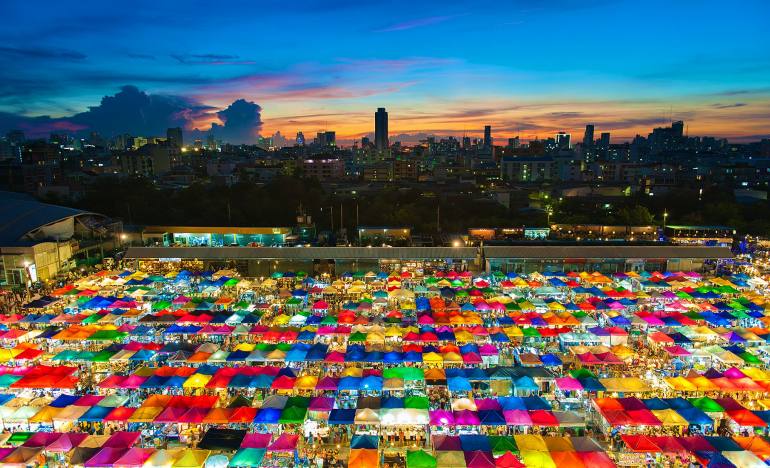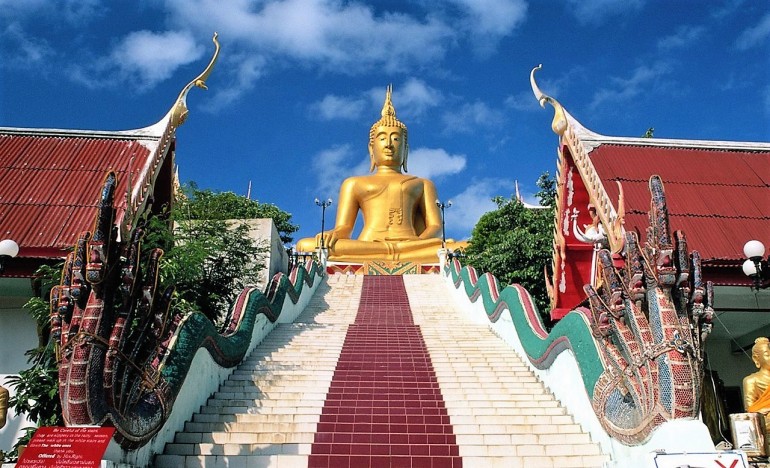 Overview
Thailand is a Southeast Asian country. It's known for tropical beaches, opulent royal palaces, ancient ruins and ornate temples displaying figures of Buddha. In Bangkok, the capital, an ultramodern cityscape rises next to quiet canalside communities and the iconic temples of Wat Arun, Wat Pho and the Emerald Buddha Temple (Wat Phra Kaew). Nearby beach resorts include bustling Pattaya and fashionable Hua Hin.

Offshore islands include Ko Samui and Phuket, with palm-fringed beaches and scuba diving, while Ko Pha Ngan is famed for raucous full-moon parties. The Phang Nga Bay features craggy limestone karsts rising from its waters. In the mountainous north, the city of Chiang Mai is known for its historic Old Town and hill-tribe handicrafts. Archaeological sites at Ayutthaya and Sukhothai preserve the ruins of historical temples and palaces, while national parks Khao Yai and Khao Sok offer rainforest trekking and wildlife viewing. Aromatic regional cuisines offer a complex blend of flavors, often with fiery spice.

Bangkok, Thailand's capital, is a large city known for ornate shrines and vibrant street life. The boat-filled Chao Phraya River feeds its network of canals, flowing past the Rattanakosin royal district, home to opulent Grand Palace and its sacred Wat Phra Kaew Temple. Nearby is Wat Pho Temple with an enormous reclining Buddha and, on the opposite shore, Wat Arun Temple with its steep steps and Khmer-style spire. Traditional teak buildings like the grand Vimanmek Palace and the residence-turned-museum Jim Thompson House contrast with the city's skyline of modern high-rises. Shopping options range from the upscale mega-malls of the Ratchaprasong district to the thousands of tiny stalls at overflowing Chatuchak Weekend Market. The city's renowned food scene spans traditional street-cart snacks – spicy, sour, sweet and salty – to upscale international restaurants. Bangkok is also known for its exuberant nightlife, with venues ranging from swanky rooftop lounges to basic backpacker bars and nightclubs of the notorious Patpong district.
Special Dishes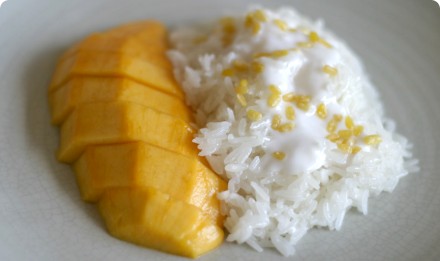 Mango and Sticky Rice
Mango and sticky rice makes the most delectable flavor combination. When in Bangkok, I find it so hard to resist, if I see street vendors selling it. No matter if it is dinner time or just time for a mid-afternoon sweet snack. But outside of the mango season (April to May), it's not as easy to find. Luckily then, there are permanent mango dessert stores to be found inside many of Bangkok's mega malls, including my favorite, Yenly Yours. Yenly yours has multiple locations, including the conveniently central shopping centers of MBK Center, Centralworld and Siam Center. The air conditioning is also a welcome relief from the Thailand heat.
Aaron
If you are in Bangkok you are obviously going to be overwhelmed with cheap world class cuisine, but one thing you basically have to try is morning glory. Made from water spinach, morning glory is ubiquitous in Thailand, and the epitome of a 'must try'. It's salty, spicy, a little tangy – Thai cooking at it's finest. If you can, try and pair it with some crispy pork neck (also plentiful in BK). Having lived in Hong Kong for the past year, I've grown addicted to pork neck. But as good as they do it in HK, BK is just as good. The best part is the spicy sauce they serve it with. Morning Glory + Crispy pork neck + spicy Thai sauce = foodie heaven. The combination is intoxicating!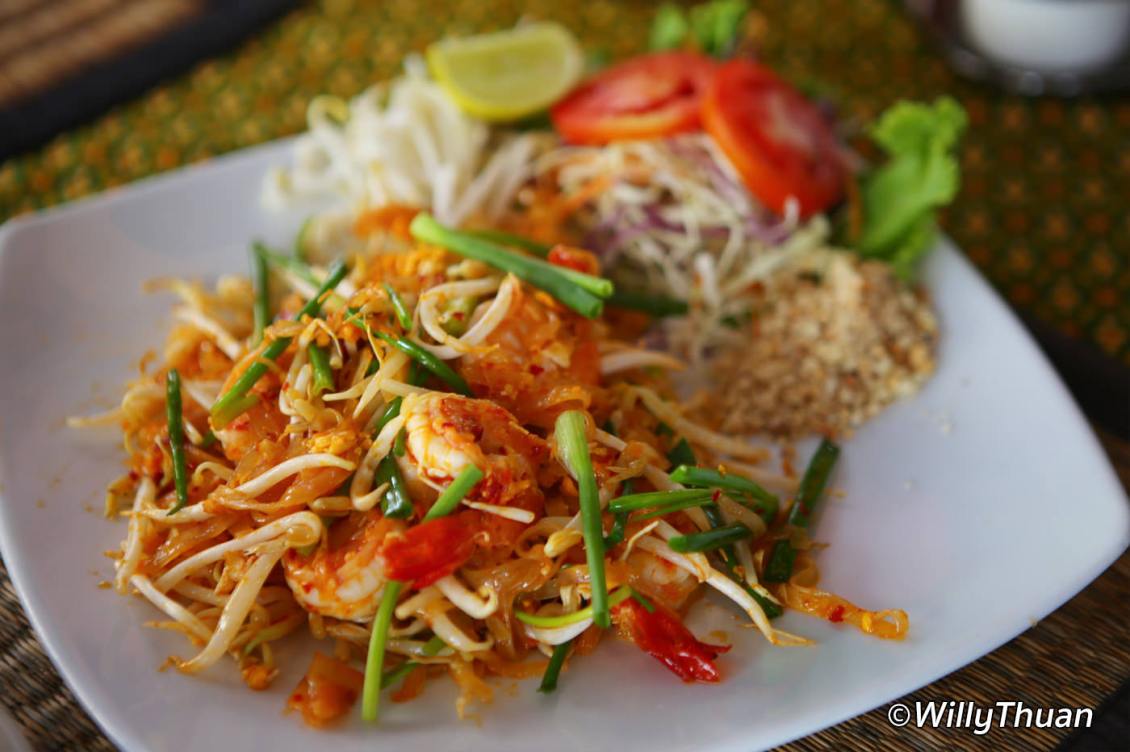 Pad Thai
Those fried rice noodles don't need to be introduced anymore… ironically it originated in China and is mostly loved by tourist and not so much by Thai. Pad Thai is a stir-fried rice noodle dish made of rice noodles, eggs, tofu, fish sauce, dried shrimp, garlic or shallots, red chili pepper and palm sugar, served with lime wedges and often peanuts. It often come with bean sprouts, garlic chives and sometimes banana leaves on the side.
Tour Locations