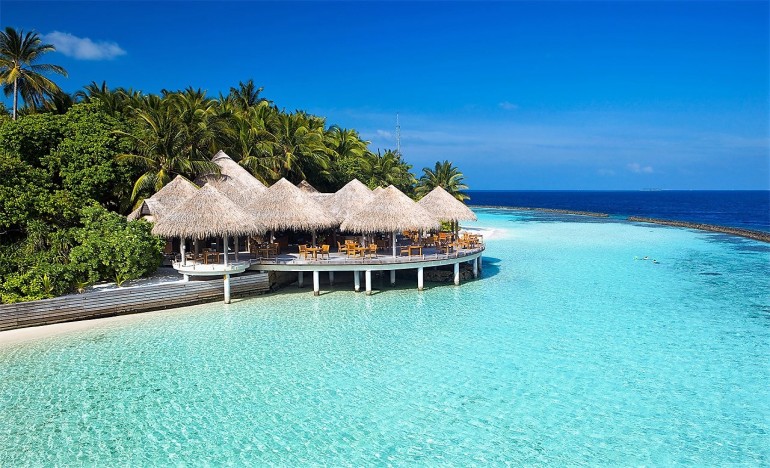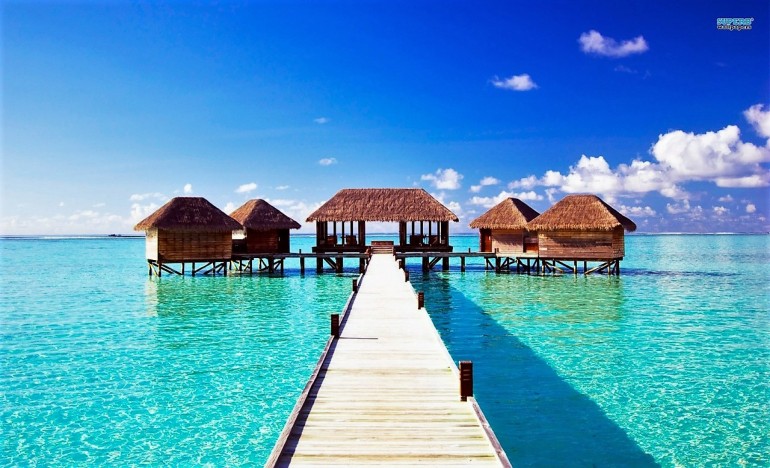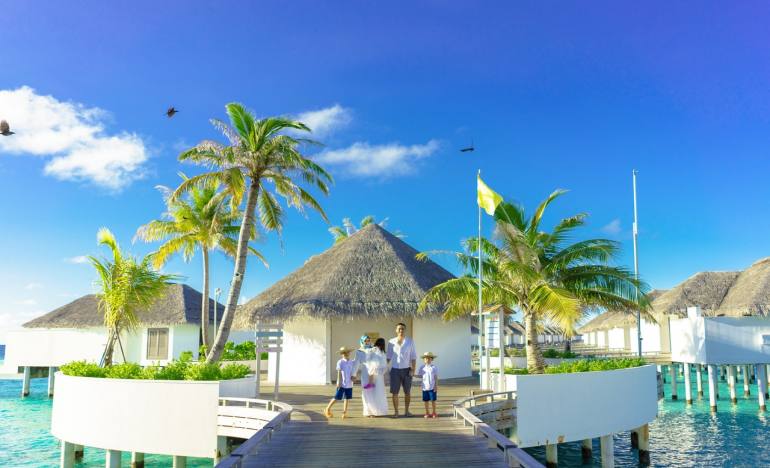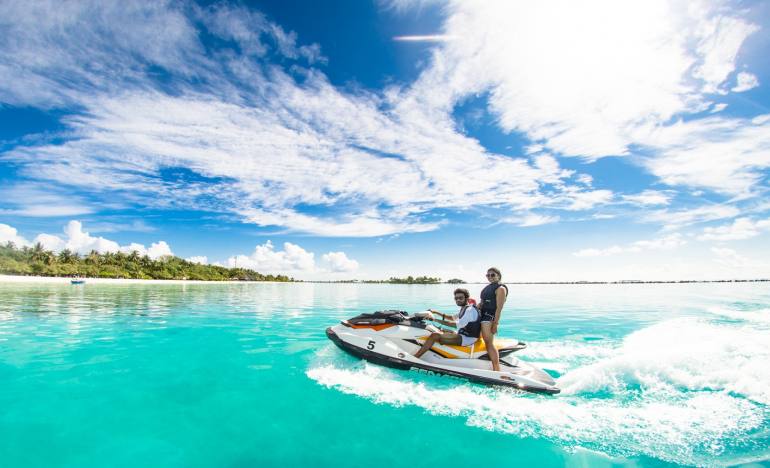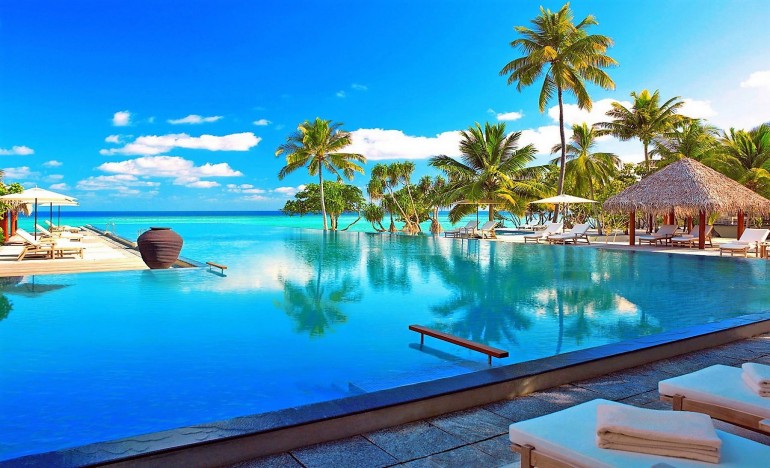 Overview
The Maldives is a tropical nation in the Indian Ocean composed of 26 ring-shaped atolls, which are made up of more than 1,000 coral islands. It's known for its beaches, blue lagoons and extensive reefs. The capital, Malé, has a busy fish market, restaurants and shops on the main road, Majeedhee Magu, and 17th-century Hukuru Miskiy (also known as Friday Mosque) made of carved white coral. The islands are popular for snorkeling and diving due to the warm water, high visibility and diverse marine life, including manta rays and spotted whale sharks, which can grow to 12m long. Other popular water activities include swimming, surfing, sea kayaking and jet-skiing. Travel by boat or seaplane is common on inter-island trips from Malé to uninhabited islands or small fishing villages, many of which offer guesthouses or homestays. The most typical travel accommodations are luxury spa resorts and overwater bungalows on wooden stilts.
Special Dishes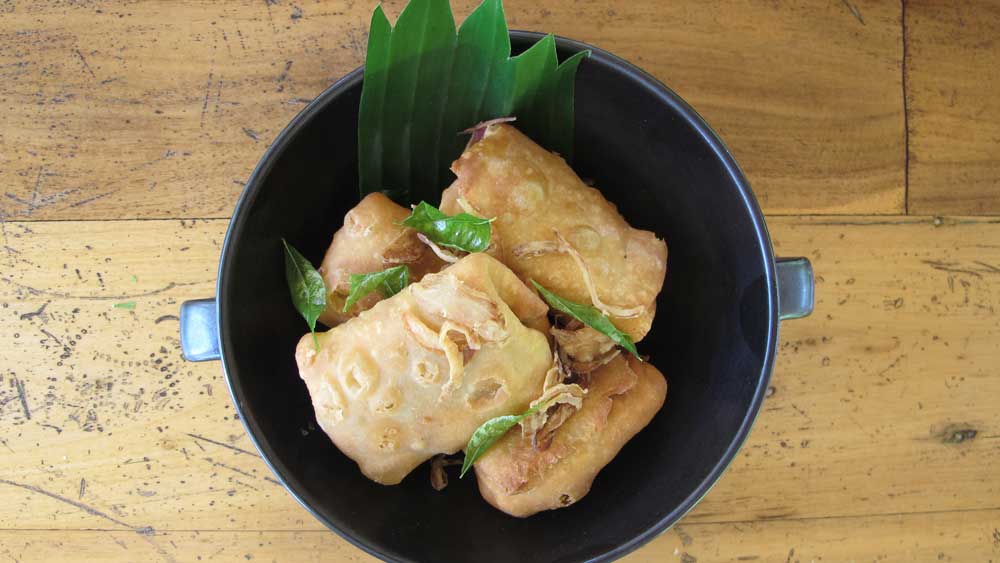 Bis keemiya (samosa)
Imagine a curry puff had a ménage a trois with a samosa and a spring roll, and you're halfway to what a bis keemiya is. Stuffed with gently sautéed, shredded cabbage, hardboiled eggs and spiced onions, the pastry is light and flaky, and delightfully chewy. They're also way too easy to make for something this tasty. New party snack anyone? Try this recipe and you'll see why they're an impressive and easy treat.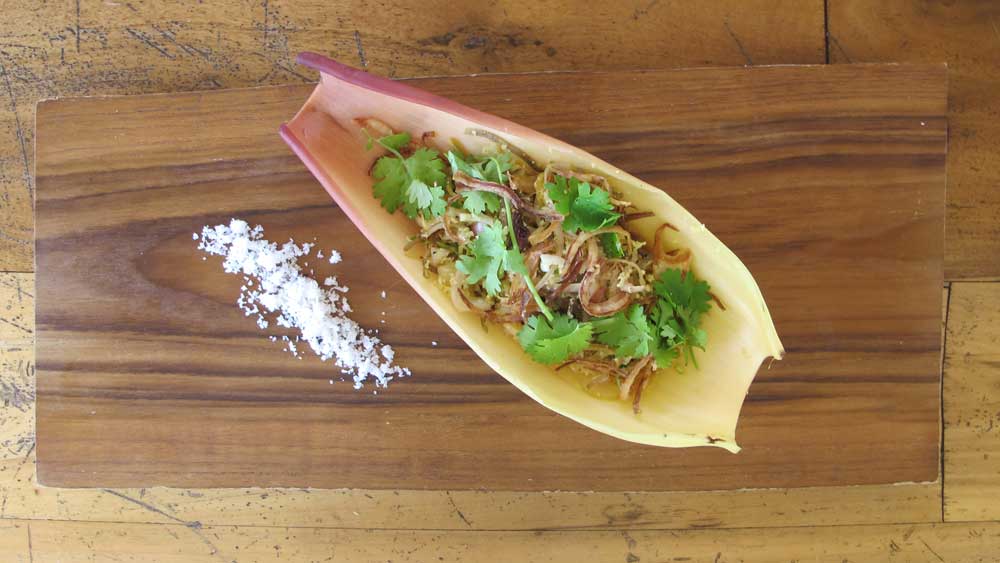 Boshi mashuni (banana flower salad)
Somewhere between a salad and a salsa, boshi mashuni is a blend of shredded, blanched (but still crunchy) banana flowers, fresh coconut and spices. It's zingy with lime, hot with onion and Maldivian chilli (you can of course use regular chillies, just make sure they're hot ones like bird's eyes), with a savoury background thanks to curry leaves, turmeric and cumin. Find the recipe here and be blown away by the fact that it's also pretty much a health food, which frankly feels irrelevant with something this gorgeous to eat.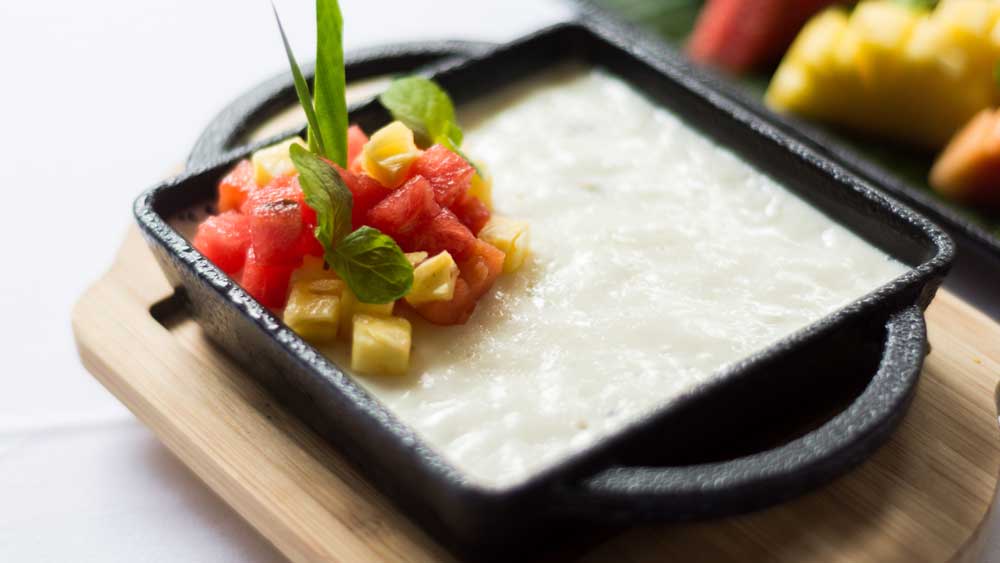 Saagu bondibai (sago pudding)
When was the last time you had sago? The 1940s? Same here. But in the Maldives, these little starchy spheres are a major component of people's diets, derived as they are from the spongy cores of tropical palm stems. As soon as you try saagu bondibai, you'll see why sago is still so popular in Maldivian households. Warmed with coconut milk, cardamom and rose, and laced with creamy condensed milk, it's the kind of dessert you could drink by the bucket-load if only that wasn't a hideous thing to do (we won't tell anyone if you won't). Try it for yourself with this recipe here, and you'll see what we mean.
Tour Locations
1
Kuredu Island Resort And Spa
oaring through the skies towards Kuredu is a sensation of its own and leaves you in a pleasant state of suspense. Once on board your Trans Maldivian Airways flight you will come to understand why this island nation makes a lasting impression, and how easily accessible our island hideaway is from anywhere in the world. Thanks to Trans Maldivian Airways, one of the last unspoilt archipelagos on the planet has become attainable. TMA runs the only seaplane operation in the Maldives, servicing more than 60 resorts. With its own terminal at Male International Airport and a fleet of 44 De Havilland twin-otters, it has become the safest, fastest and most convenient means of transport in this island nation. To provide our guests an even more comfortable start of the holiday, Kuredu has a dedicated lounge at the TMA terminal.