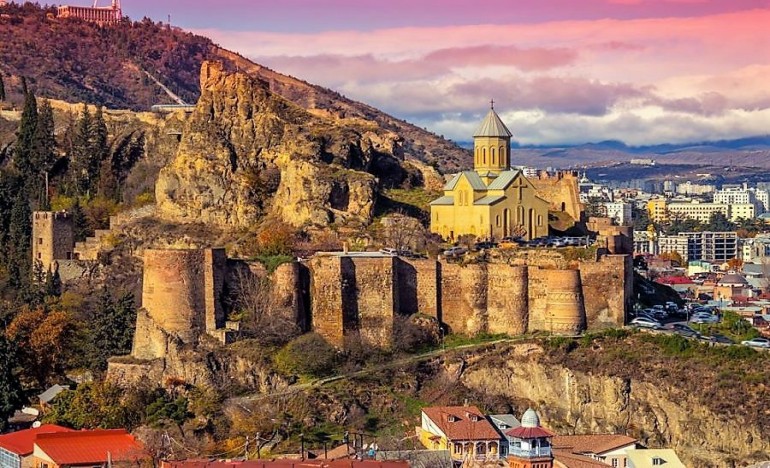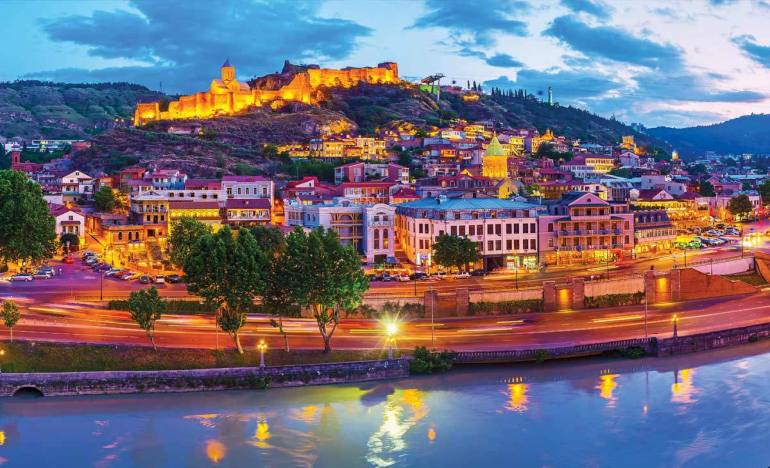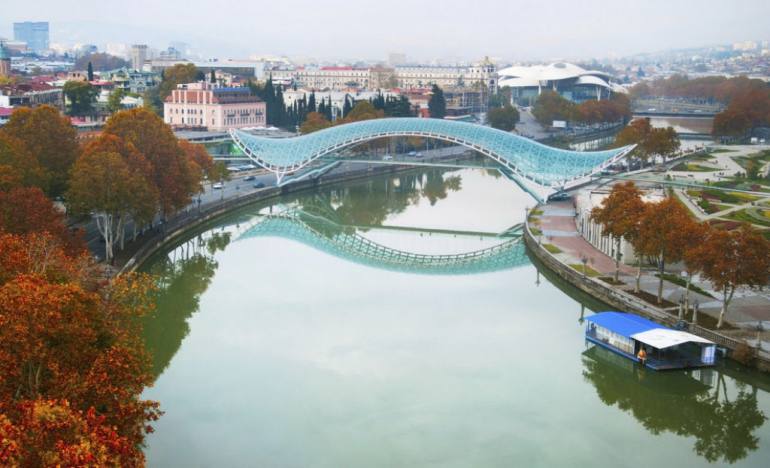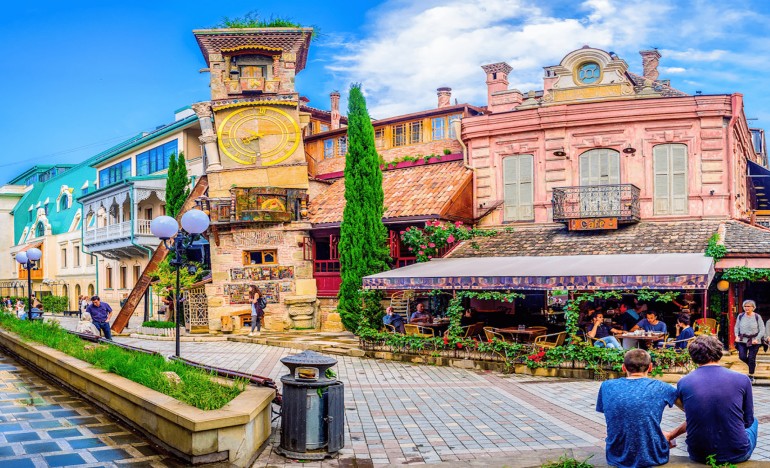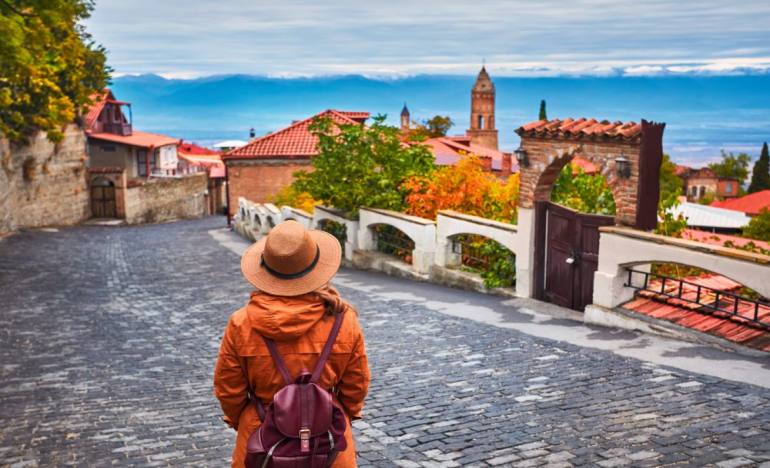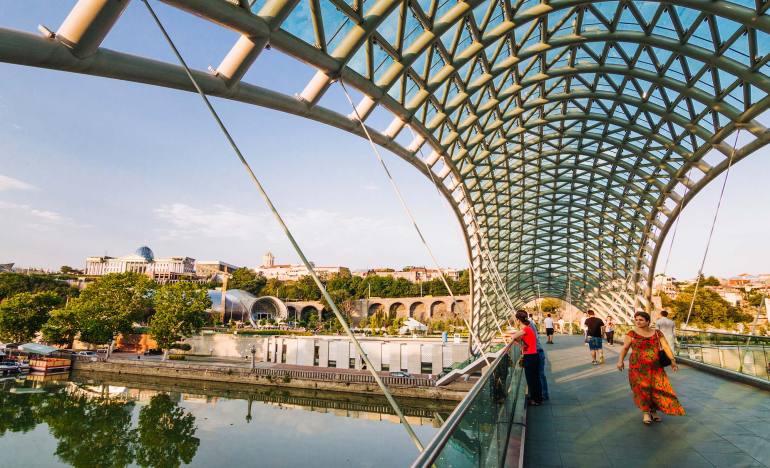 Overview
Georgia, a country at the intersection of Europe and Asia, is a former Soviet republic that's home to Caucasus Mountain villages and Black Sea beaches. It's famous for Vardzia, a sprawling cave monastery dating to the 12th century, and the ancient wine-growing region Kakheti. The capital, Tbilisi, is known for the diverse architecture and mazelike, cobblestone streets of its old town. Looming above Tbilisi is Narikala Castle, a reconstructed fortress founded in the 4th century and used during later Turkish and Persian occupations. The 11th-century Svetitskhoveli Cathedral is one of many notable Georgian Orthodox churches centered on the nearby town of Mtskheta. In the foothills of 5,033m-high Mount Kazbek lies the iconic, 14th-century Gergeti Trinity Church. Gergeti Glacier is a popular trekking destination farther up the mountain's slopes. Along the Black Sea coast, the resort town Batumi has a seaside promenade and vibrant nightlife.


Special Dishes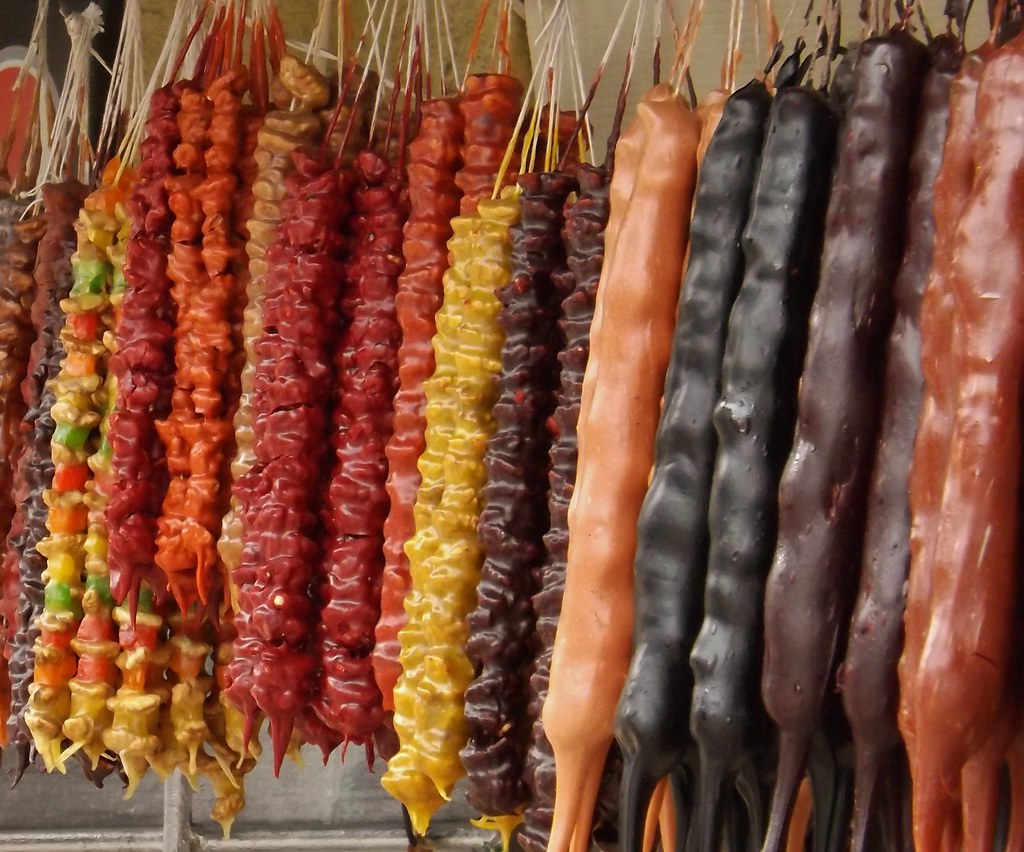 Churchkhela
Perhaps the most eye-catching Georgian food of all, churchkhela are the lumpy, colorful confections hanging in storefront windows, which tourists often mistake for sausages. Making churchkhela takes patience and practice: Concentrated grape juice (left over from the yearly wine harvest) must be poured repeatedly over strands of walnuts. Each layer is left to dry until a chewy, waxy exterior envelops the nuts. Packed with protein and sugar, churchkhela have even gone to war alongside the Georgian military, which relied on them as a source of shelf-stable nutrition. Nowadays, churchkhela are more often served at home with postprandials and coffee, but I have a hunch that they'll be gracing American cheese boards in the near future.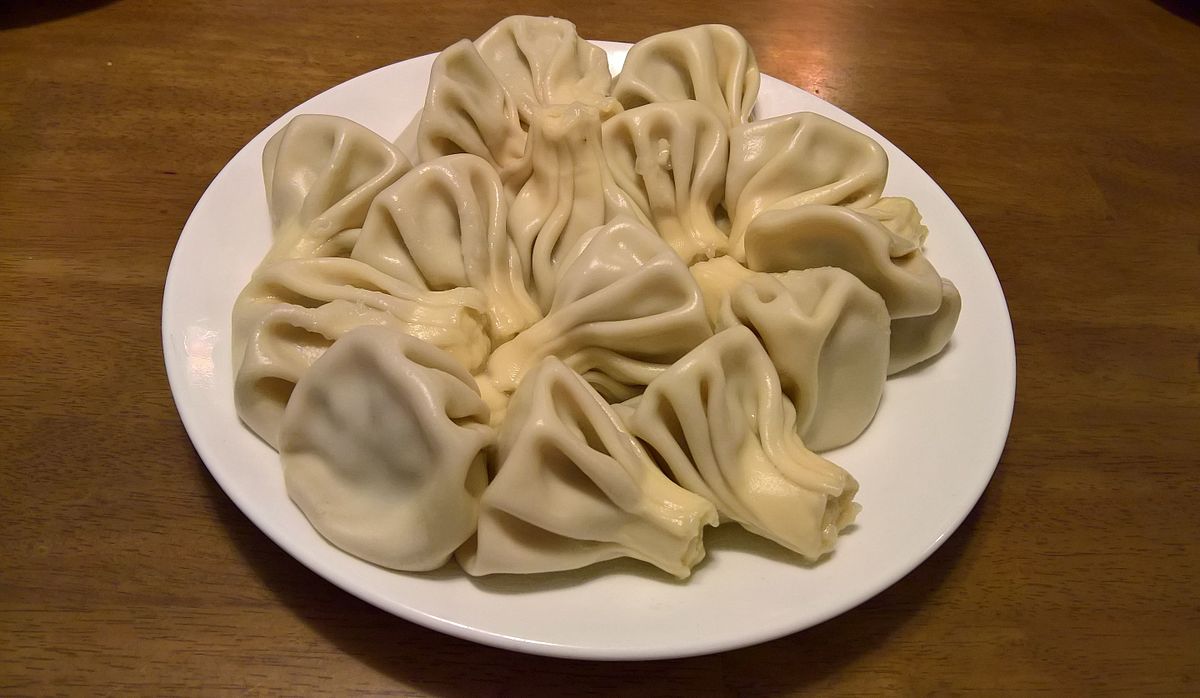 Khinkali
They say you can judge a good khinkali, or Georgian soup dumpling, by how many folds it has: Tradition dictates that fewer than 20 is amateurish. But when a platter of pepper-flecked khinkali hits the table, counting pleats is never anyone's first priority. Eating the khinkali is, and it requires urgency and exacting technique; without learning the latter, you risk being teased if you're in Georgian company. First and foremost, khinkali is finger food: Make a claw with your fingers and grab onto the dumpling from its topknot. Then, biting a small hole in the side, tilt your head back to slurp out the broth before sinking your teeth into the filling. Discard the topknot, take a swig or two of beer, sigh with pleasure, and repeat. Historians speculate that khinkali, which bear a striking resemblance to Central Asian manti, were first brought to the region by the Tartars, who ruled what is now Georgia and Armenia for most of the 13th century. Today, the best sakhinkles (khinkali houses) are said to be found in Pasanauri, a village 50 miles north of Tbilisi, where wild mountain herbs like summer savory and ombalo mint accent the filling. If a khinkali pilgrimage isn't in the cards, though, Khinklis Sakhli is a favorite neighborhood spot among locals in Tbilisi.
Tour Locations