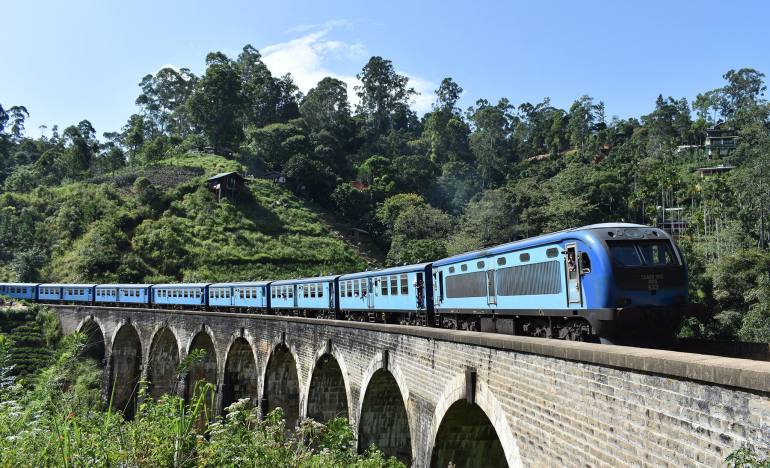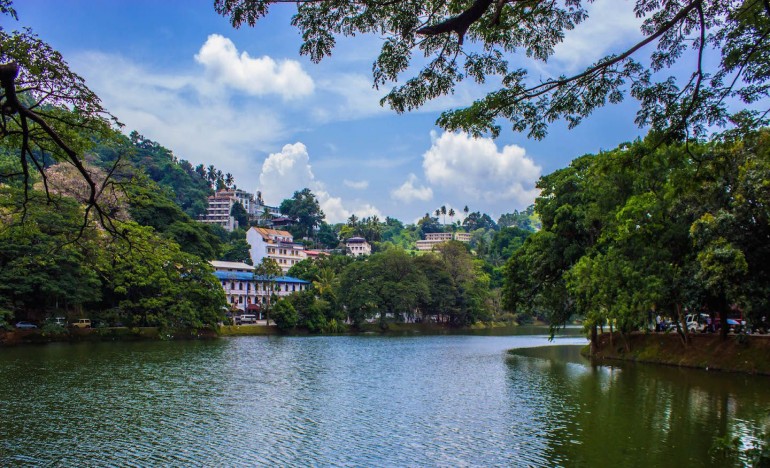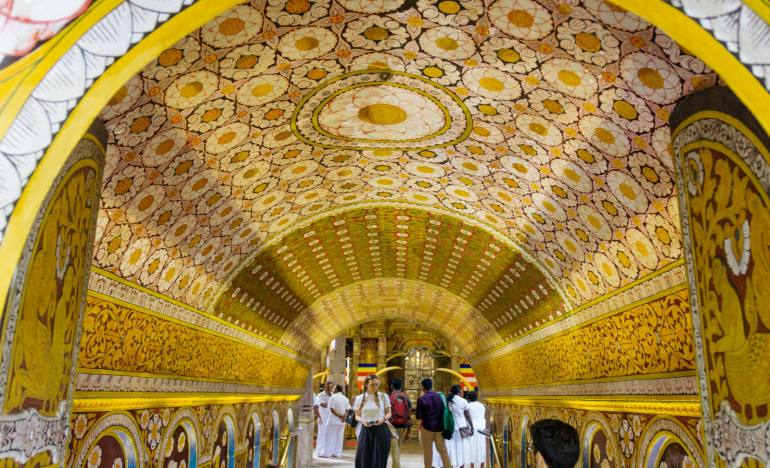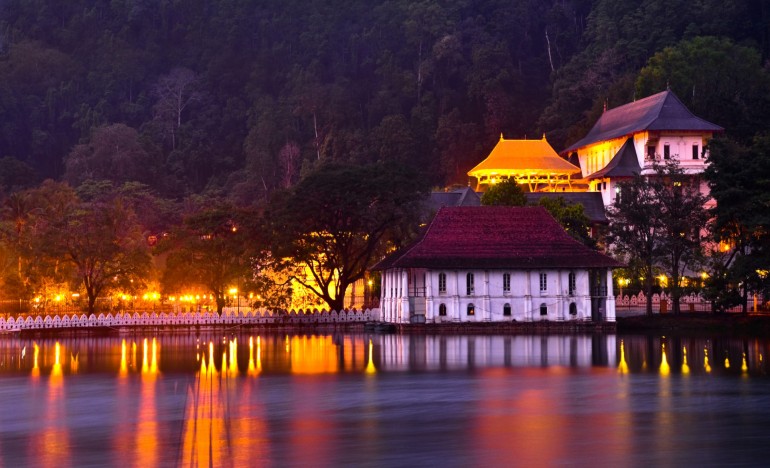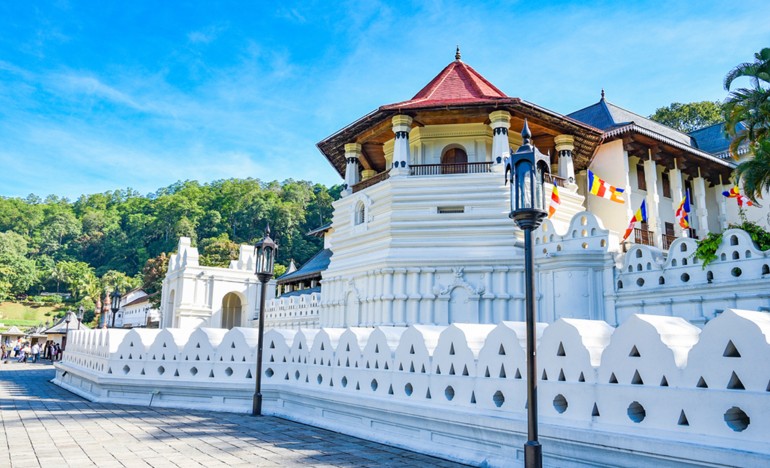 Overview
Some days Kandy's skies seem perpetually bruised, with stubborn mist clinging to the hills surrounding the city's beautiful centrepiece lake. Delicate hill-country breezes impel the mist to gently part, revealing colourful houses amid Kandy's improbable forested halo. In the centre of town, three-wheelers careen around slippery corners, raising a soft spray that threatens the silk saris worn by local women. Here's a city that looks good even when it's raining.


Special Dishes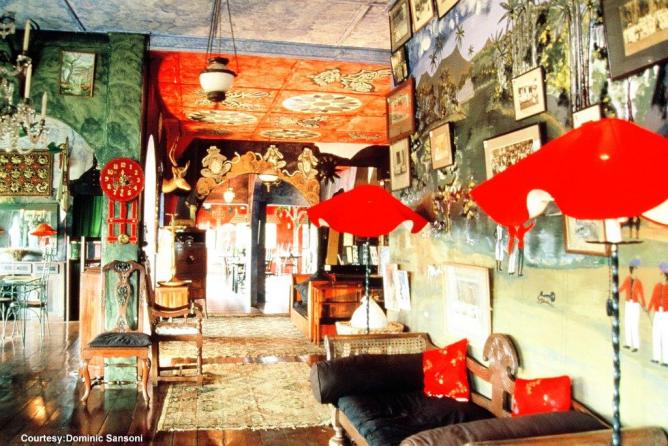 Kandy Muslim Hotel
Despite its title, the Muslim Hotel is not a hotel at all, but a small and lively eatery offering the best of traditional and hearty Sri Lankan cuisine. Situated near the Lord Kataragama Temple, this restaurant is always bustling. It offers authentic tastes of Sri Lankan food, from plate-sized naan and extremely spicy curries to tasty samosas and delicious koththu roti – a traditional Sri Lankan dish made from chopped and fried Sri Lankan roti, egg, vegetables and spices. As cutlery is not generally used in Sri Lanka, or at least at the local eateries, guests are expected to eat their meal using their right hand.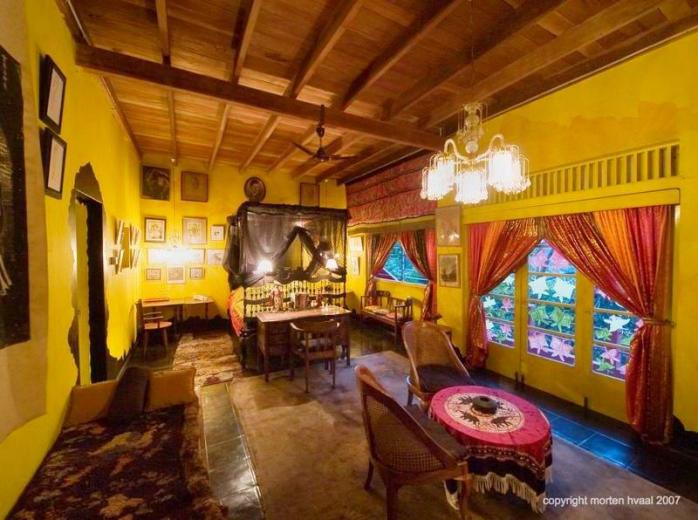 Helga's Folly
Located in the hills of peaceful and serene Kandy city, the kitschy and quirky boutique hotel Helga's Folly is unique. The deeply eccentric interior design is a combination of 1940s Hollywood glam and the visual aesthetics of 19th-century horror stories, creating a one of a kind atmosphere. It's full of huge candelabras, antique artifacts and original art pieces, including giant wax sculptures and impressive mural paintings. The hotel has been a favorite holiday spot for many celebrities since the Second World War, ranging from the leader of Indian nationalism, Mahatma Gandhi, to famous actor couple Laurence Olivier and Vivien Leigh. The food is equally good, making Helga's Folly a perfect destination for a relaxed lunch or afternoon drinks.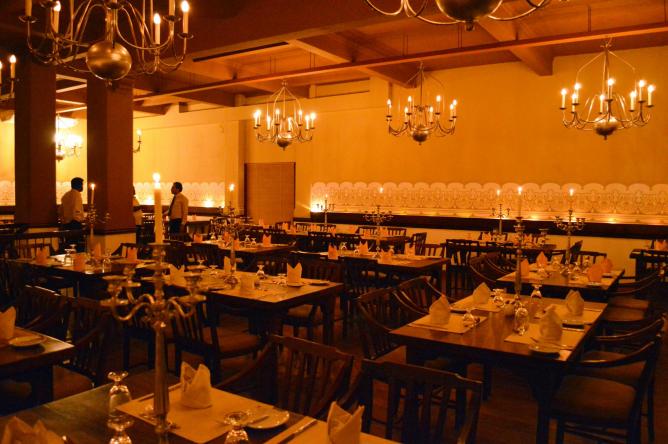 White House
One of the first concept restaurants in Kandy, White House is a restaurant, cafe and bakery, all in one. While the modern and trendy cafe on the first floor is reserved for coffee and light pastries from the bakery, the second floor houses the cozy and laid back restaurant, featuring an interesting mix of western dishes and traditional Indian, Chinese and Sri Lankan cuisine. The menu highlights include Indian specialties such as Tandoor chicken, Goan fish curry and prawn korma, as well as juicy steaks. White House offers a lovely break for a relaxed lunch and is a great option for an elegant yet cozy dinner.
Tour Locations
1
Amaya Hills Hotel
It is perched on a forested, tranquil hill, a short 15 min drive from Kandy City with panoramic views of the surrounding Kandyan hills.The 935.38 sq ft deluxe rooms are with balcony or terrace, 24-hour room service, IDD phone, radio, TV on request, attached bathroom with bath,shower and w.c. The Superior rooms feature heavy wooden carvings painted symbols of the sun and moon considered to be benefic symbols..The main restaurant Raswasala serves Sri Lankan and international cuisine.A modern multi storey building built in traditional Kandyan architecture in traditional Kandyan colours of red, yellow and black, while murals, flags and massive carved columns emphasise a rich historical past.The lobby is medium sized.Amaya Hills is one of Kandys best-appointed traditional hotels, An in-house Ayurvedic health centre offers traditional treatments intended to promote positive health, nourishment and inward balance. This "science of life, centuries old, is based entirely on natural treatments and aims to promote self-healing and well-being of mind and body. Consultation and tailor-made treatment available on request.